Jeb Scarecrow's Pumpkin Patch by Jana Dillon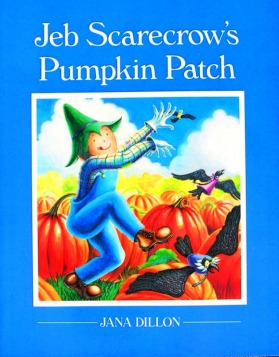 Mommo and Daddo tell Jeb that the crow's have chosen his pumpkin patch as the site of their annual harvest bash. "They'll peck and pick at all my pumpkins," wailed Jeb. "I won't have any to sell for Halloween!" But Jeb will not give up. He ignores the obnoxious crows' teasing and hatches a plan to save his beloved pumpkins. On Halloween his plan comes to magnificent fruition.
Three times on
Gene Simmon's Family Jewels
, Nick Simmons had called his parents Mommo and Daddo. He read
Jeb Scarecrow's Pumpkin Patch
as a child!
To order a copy, click here:
BookSense.com
(Independent Book Stores)
or
amazon.com
Nick Jr. Family Magazine "Best Book of the Year" Finalist
Book Sense "Book of the Year" Finalist
(Booksense is the organization of independent booksellers.
---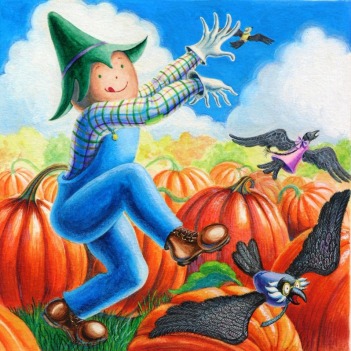 ​Ms. Broomstick's School for Witches
by Jana Dillon; illustrated by Rebecca McKillip Thornburgh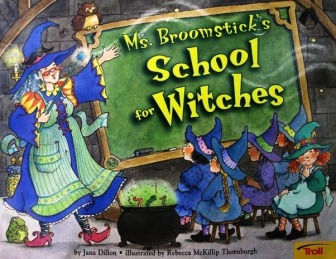 At night, an everyday school transforms into Ms. Broomstick's School for Witches. Irrepressible, enthusiastic, sweet Pandora never waits to hear Ms. Broomsticks's directions. She does handstands on her broom before crashing, she accidentally turns her kitten into a skunk, and throws bubble bath into her brew to make sure it bubbles enough. When you don't listen to directions in magic school, you can cause a lot of trouble! Pandora turns school into a bubbling, croaking cauldron of chaos.
This story idea came to me when I was volunteering in my son Brian's class. One little boy just couldn't wait for directions. I wanted to put him in a book, but I didn't want to embarrass him, so I changed him into a little girl witch and put him in magic school. He still doesn't know the book is about him!
To order, click on:
Amazon.com
---
The classroom is a croaking cauldron of chaos.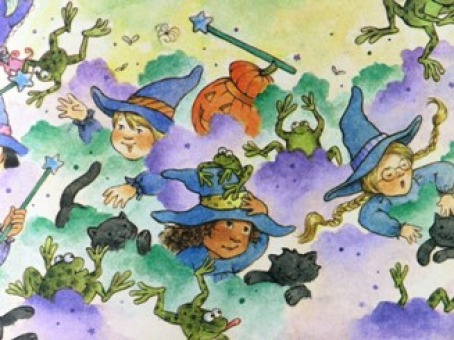 ---
Icky, acky, dirty grunge! Clean it quickly, magic sponge!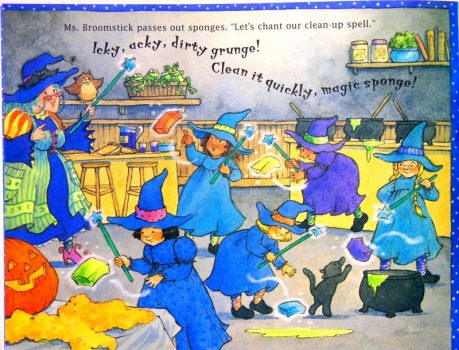 ---